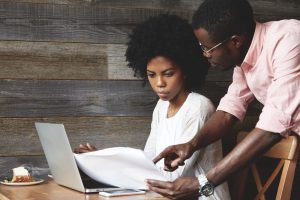 Critical thinking is a staple in the list of skills sought after by recruiters and professed by candidates. Yet,
despite its prevalence on job boards and resumes, the workforce continues to see little evidence of its presence in everyday conflict resolution. So, where's the disconnect? We're focused on the "what" and not the "how." The struggle for most comes not in recognizing the value or grasping the underlying theory behind critical thinking, but in the application of that knowledge in everyday tasks and situations. As one article put it, It's "a term that is given much discussion without much action."*
Critical Thinking Skills Applied helps participants put theory into practice. It begins with an introduction into the process of critical thinking and the characteristics it encourages as well as the common mistakes one should avoid. Participants are then called to use their critical thinking skills to analyze a series of case studies or real-world scenario where they'll learn to challenge information, recognize biases, and assess options among other learning outcomes. The practical, interactive activities deepen insight and facilitate participants' ability to actively translate the learned material into their work back on the job.
* The Importance of Teaching Critical Thinking by the GDC Team